The snow report was quick and easy for today as only two ski resorts are operating on this early December, Monday morning. Sugar is playing on some thinly covered slopes for day and night sessions on 4 slopes and Snowshoe Mountain is operating for day skiing and snowboarding only with 9 slopes and trails and some terrain parks for added fun. Things look kind of "Variable conditions" via the LIVE CAMS.
The rest of the ski areas are playing the waiting game and everyone is excited about the Arctic blast of cold air headed our way. More about that in a second.
We Get The Funniest Calls…
Truth be known we probably get more phone calls to our offices this time of year than any other ski-related entity around – with the exception of the ski resorts themselves. Of course we also fields tons of emails from people asking which resort is the best for learning; best for families; best for those who have skied out west; best for ambience; best for snow quality; best for natural snow and on and on. That's been just one of the many byproducts of doing this website for going on 21 years.
Most longtime readers know that this website is owned and managed by a web design company. That is our bread and butter. Our phone system and the staff who manage those phones are to support our company. However, we take numerous calls a week during the winter about "all things snow" and they've grown accustomed to handling those calls which are mostly in the form of "how much something costs". We simply defer those to the ski area in question.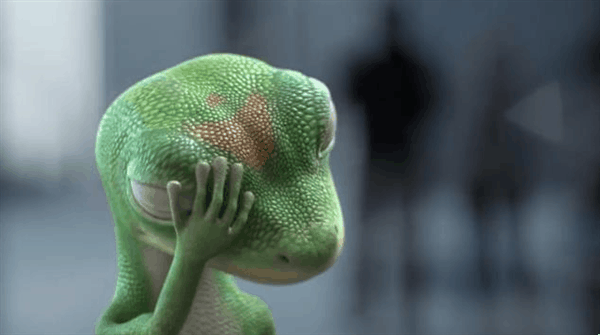 Every once in a while I get a phone call that just leaves me shaking my head. This morning I answered the phone around 8am and took a call from a young woman in Vienna, Virginia who was anxious and wanting to go skiing at Massanutten Resort.
She asked, "Hey when are you all going to start making snow?"
I replied, "Which ski resort are you asking about?"
She breathed heavily into the phone and said, "Um, I was under the assumption that you were supposed to be making snow and open by now. What's going on?"
Again I replied, "Mam, I'll be happy to try to assist you, but again – what ski resort are you inquiring about?"
She answered, "Massanutten," and then tried to jump me again by adding, "We have a trip planned and there's no snow. When are you guys going to get it together?"
I explained that we were simply SkiSoutheast.com and not directly affiliated with the ski resorts, but more of a resource to promote all of them. I also asked her where she was calling from.
She answered, "Near D.C."
I then informed her about all of the cold air headed our way and I informed her that this would provide great opportunities to blast the slopes and get open (for Massanutten) and she wasn't "feeling me".
She said, "That's all well and sounds good but why haven't you made snow."
She was evidently not understanding that we are NOT Massanutten nor any other ski resort.
So I asked her, "Mam, since you are in Virginia, let me ask you – have you seen any 25° temperatures?"
"Well, no," she replied.
"Well to make snow, it has to be cold. It hasn't been," I fired back.
I then assured her that WITH the forecasted frigid temps headed our way that all of the ski resorts, including her beloved Massanutten, would be able to make snow and open slopes as early as this weekend."
She seemed relieved, but still kind of confused until I explained to her that the snow that the ski areas make is not some sort of artificial "soap suds". It is REAL SNOW – just manmade and just like God's version of the stuff – THE MOST IMPORTANT INGREDIENT IS COLD AIR.
That seemed to get through to her as she exclaimed, "Oh my gosh, I'm not sure I ever realized that.
So the next time you're on the slopes, reach down and grab some of the manmade snow that you're skiing or riding on and you'll notice two things. It will be COLD and it will melt in your hands. That's because it is made from the same ingredients that falls naturally from the sky when we're blessed with natural snow.
BRAD PANOVICH'S SKIER'S FORECAST IS HERE…
We posted Brad's first SkiSoutheast Skier's Forecast for the season and it is a very good one. Be sure to check it out as he's talking COLD and SNOW for this Friday and weekend and beyond.
WOOHOO!!!
CLOSING NOTES –
A few people emailed me about Snowshoe's website reporting 24° but no snowmaking. When I looked this morning it did read 24° but we're thinking that is a website sync glitch as it was actually 31° at 8am.
Stay tuned throughout this week as we get closer to the Arctic infiltration of cold and snow as we'll update you with Meteorologist Brad Panovich's latest.
In the meantime…
#ThinkCold!
#ThinkSnow!
email me at: [email protected]