I was up exactly a week ago, so not sure if this still applies, but the main run was in excellent shape (but I'm one of those people that likes riding in slush) - still has a good base, no bare spots at the time - but I bet the Switchback corridor under the old mid-unloading station didn't survive the week. Tom Terrific was starting to show a couple thin spots, so I can only assume its worse by now, but it had good coverage. Gunther's also wasn't in bad shape, but the bottom where it hits Easy Street is probably a mess by now (you might have to walk through some mud). If you're going up specifically for Gunther's and Tom, you might be disappointed, but if you're satisfied with the main run as a back up, and like riding soft, forgiving (but slow) slush, then I say go for it. Not like there's another chance for 8 months
Here's a couple pics - didn't take one directly of Tom, but they may help you make your mind. Wish I could offer more insight. I have a couple GoPro runs of both Tom and Gunthers I could grab some screen caps of when I get home.
The real question is, how far do you have to drive? I wouldn't drive 3 hours up for what i see on the camera now, but if it <1.5 hours then why not?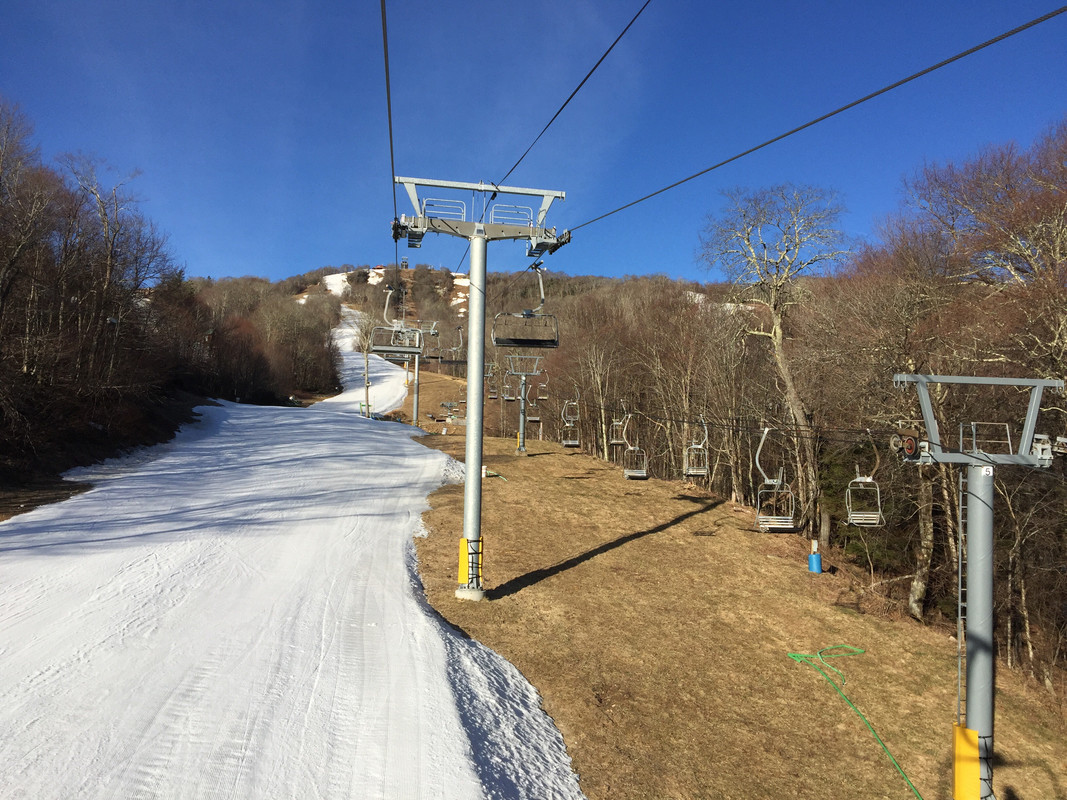 Upper Flying Mile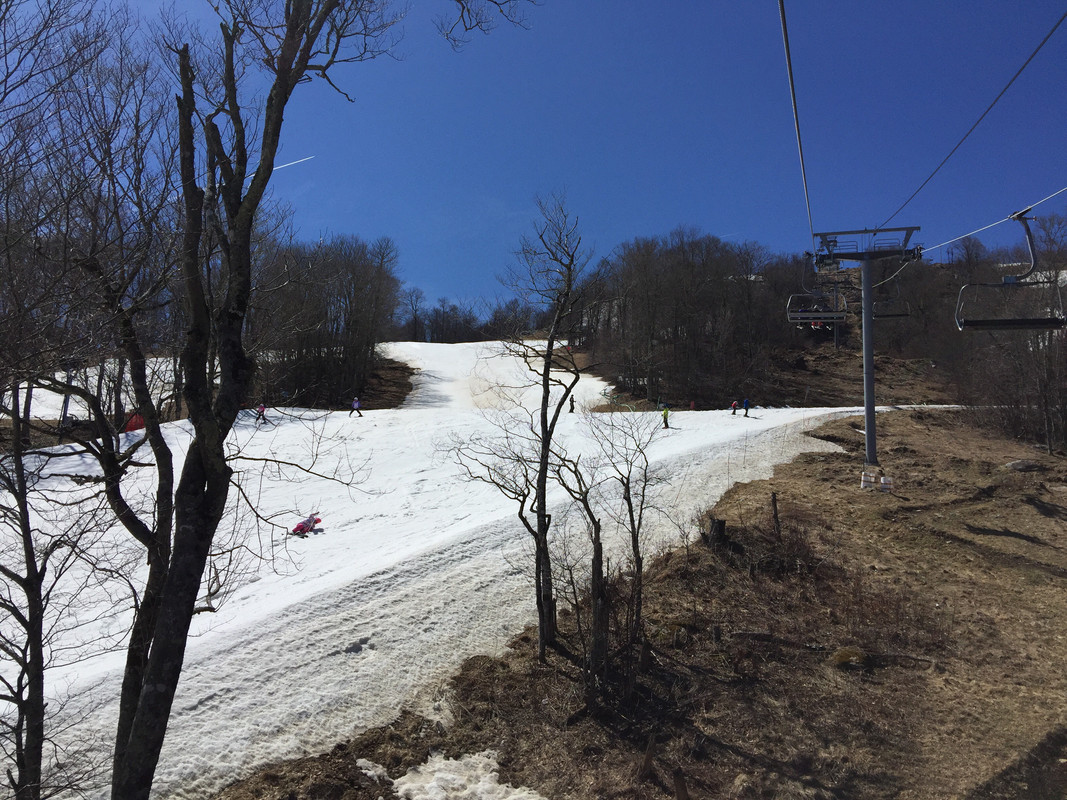 Bottom of Tom, little brown starting to show.