Friday! It was finally Summit Day and the Crew was picking up members rolling up from the South. Florida, Georgia, South Carolina and finally to North Carolina to get to me! There was HNHBaxter, JeffryC "The Captain", Clemson Keri and Mr. Clemson Keri, ODB and finally Bultaco and me! We were rolling well until we weren't with a 2 hours delay due to a flat tire but that didn't stop us or our fun. After a visit to Stanaford's we were back on the road!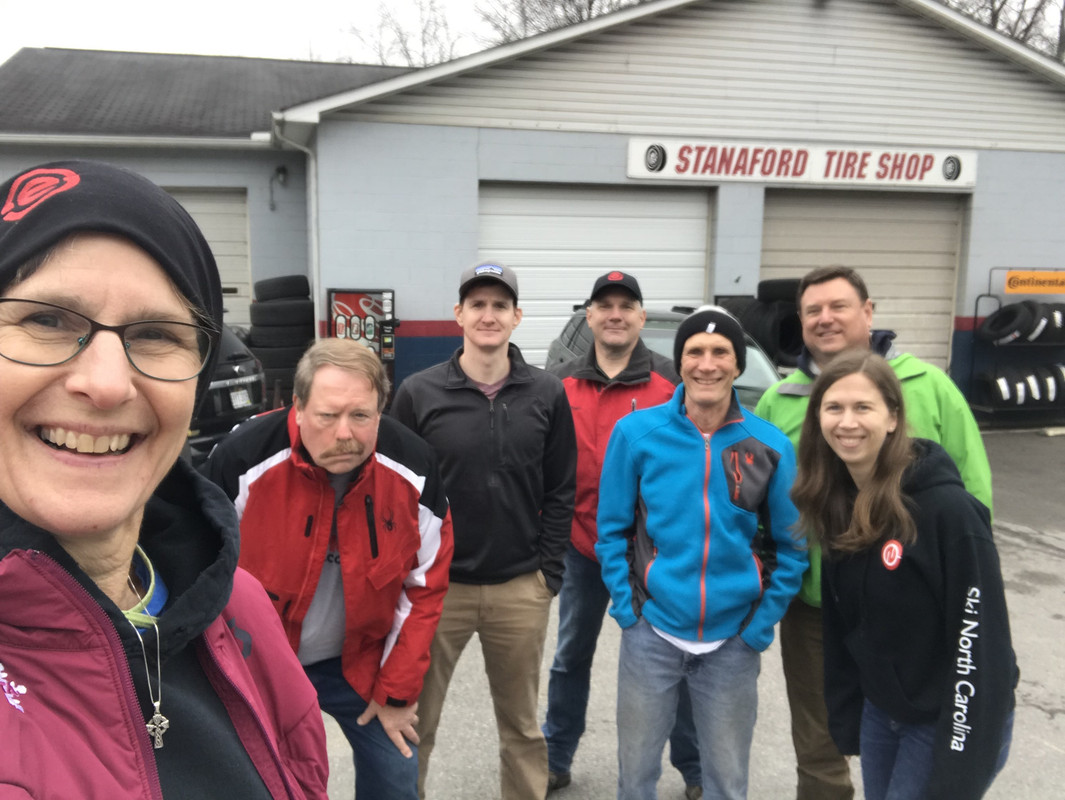 Finally arrived and excited to get on the snow so headed to Silver Creek just in time for the rain! That didn't stop us from getting some fun laps in!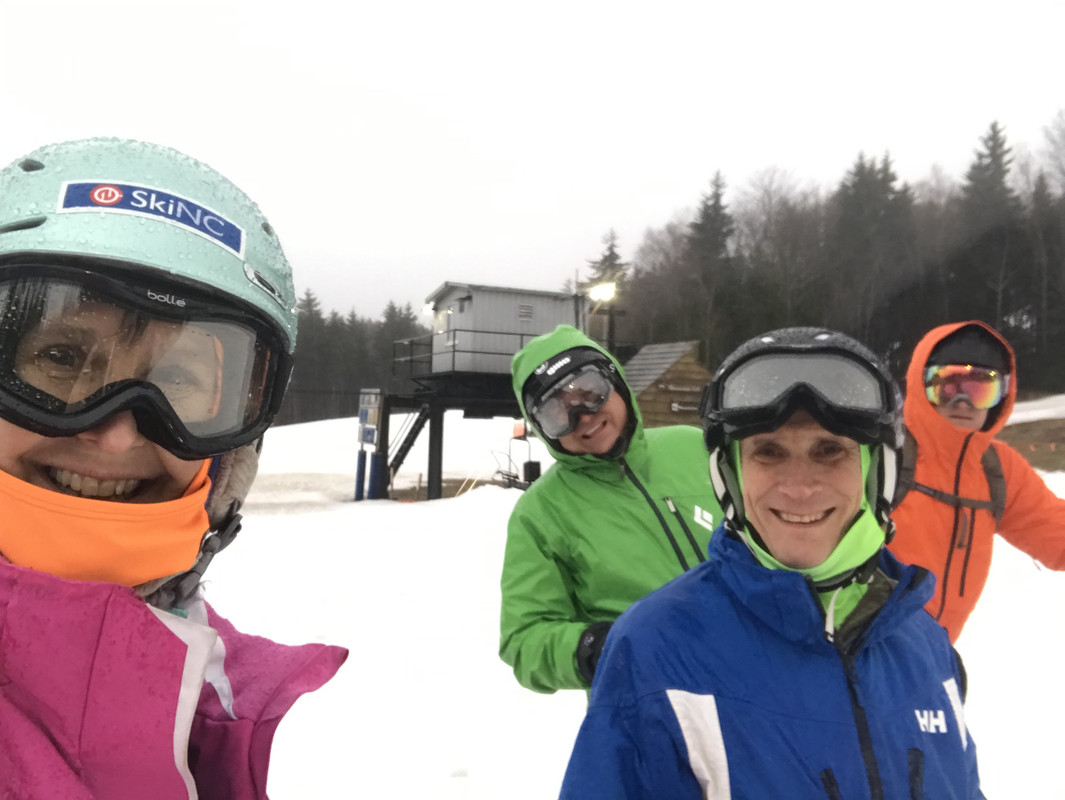 Now it was time for some hot tub time! Joined by Bazinga and lovely wife Ginny who had already been on the snow all day.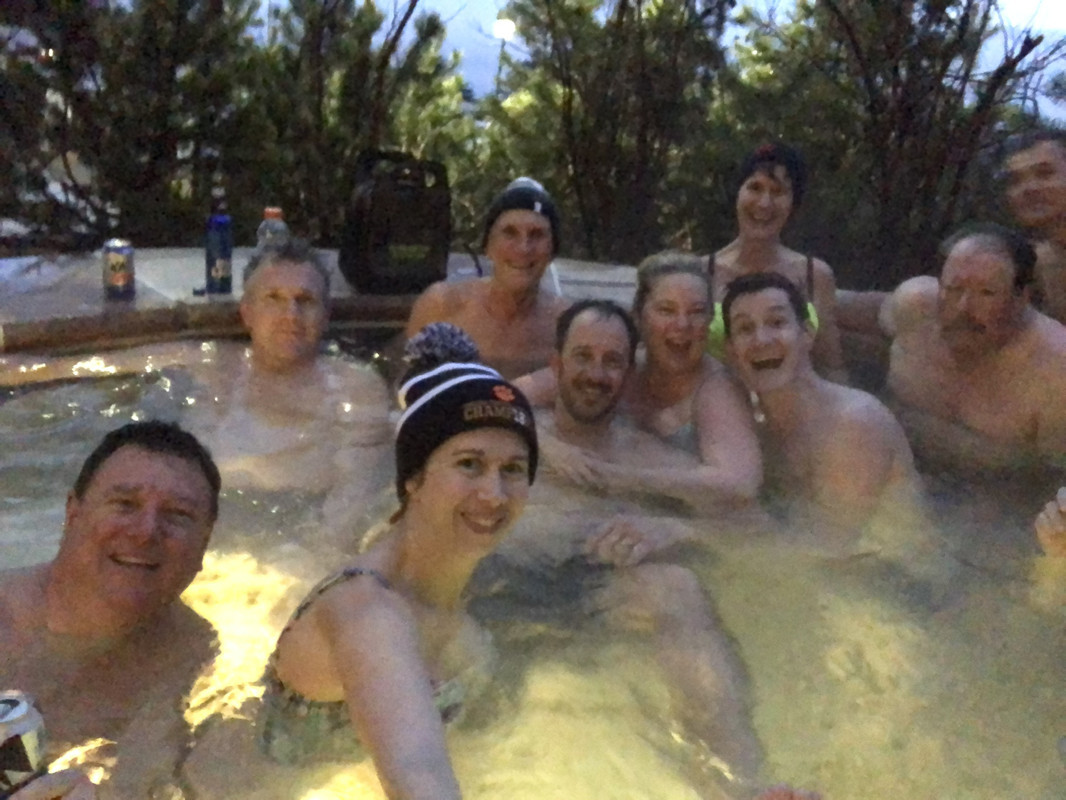 Saturday dawned with fog but the wasn't going to stop our fun but didn't make for good photos. A fall on my first run on my favorite run Skip Jack set the tone for my morning and I just couldn't get my rhythm in the soft snow but arriving at the Boathouse for lunch made everything better. Seeing all my old friends and meeting new ones was so fun and of course getting new swag!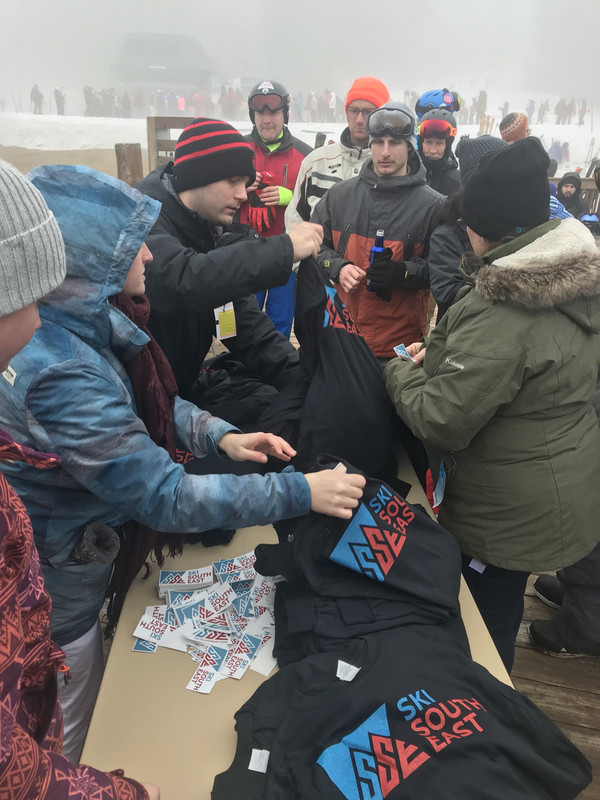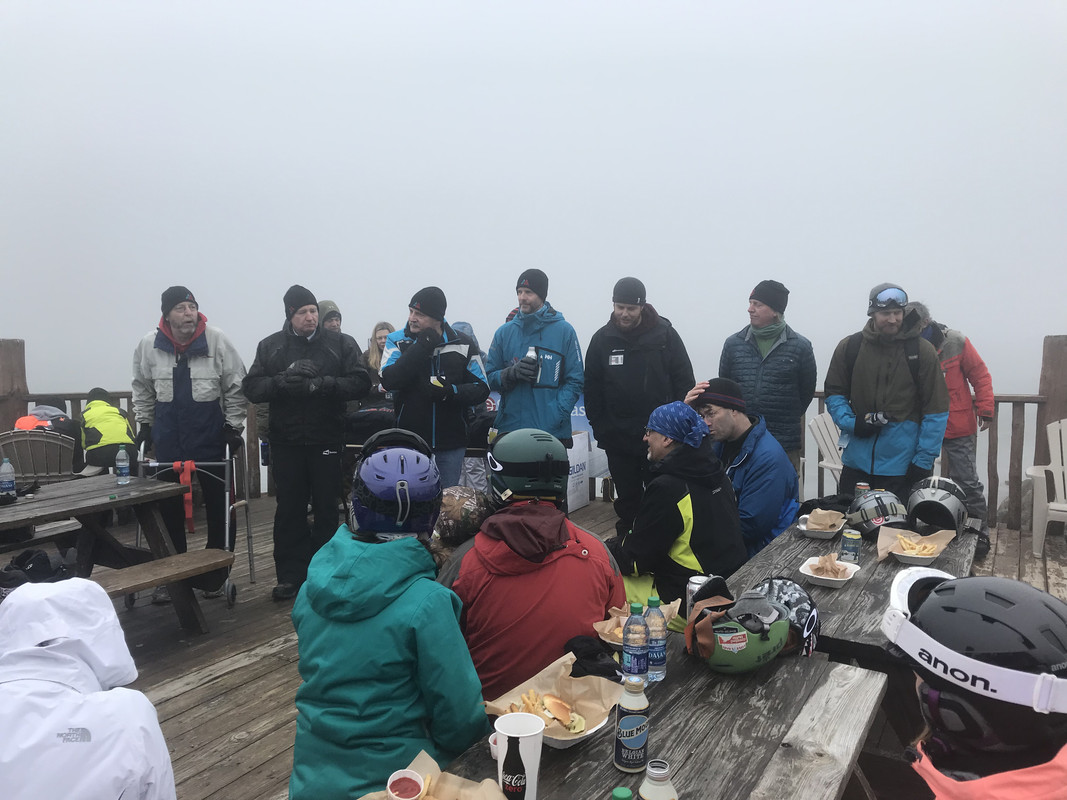 After lunch on to Silver Creek where conditions were much better and we spent the afternoon ripping all the runs. The best was recreating a group photo from the same day 6 years ago! We are all still together.
Back to Rimfire and a little more hot tub time where we were joined by Kenny and Betsy and about 50 other Rimfire residents!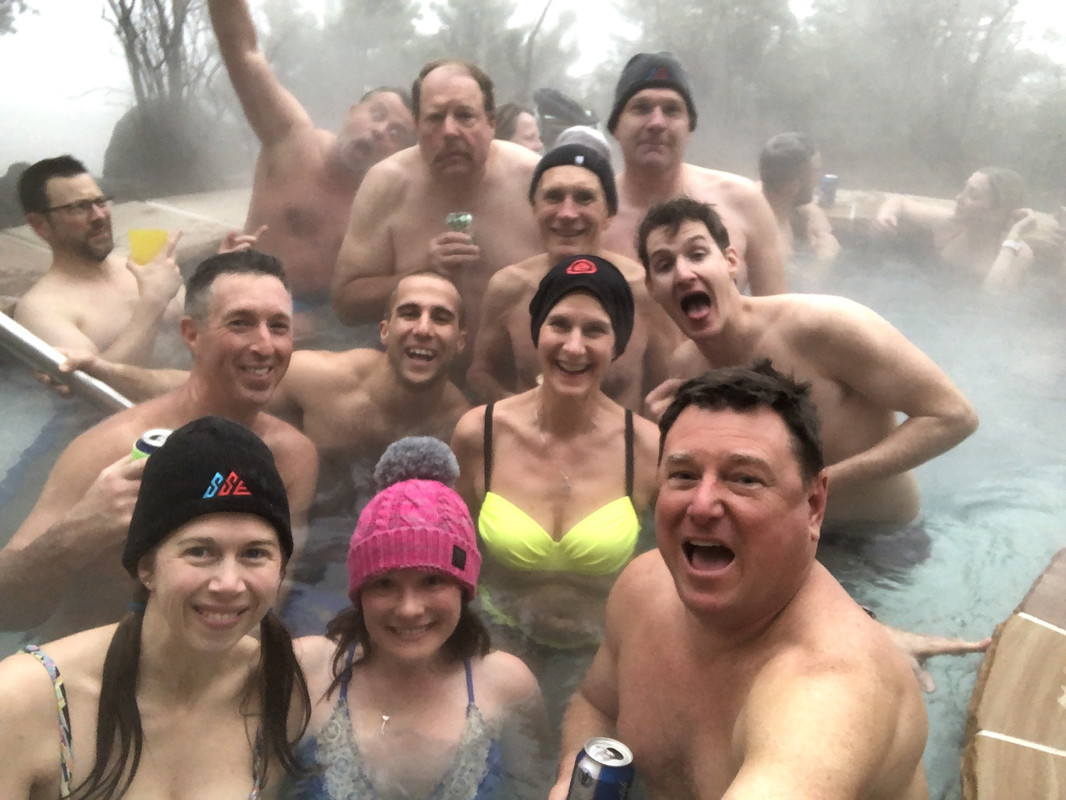 Sunday dawned to snow for First Tracks and of course didn't disappoint. There was an exciting event (which I will leave to others) and then onto a fabulous ski session of almost perfect conditions where I got my Mojo back! Finally it was time to say goodbye.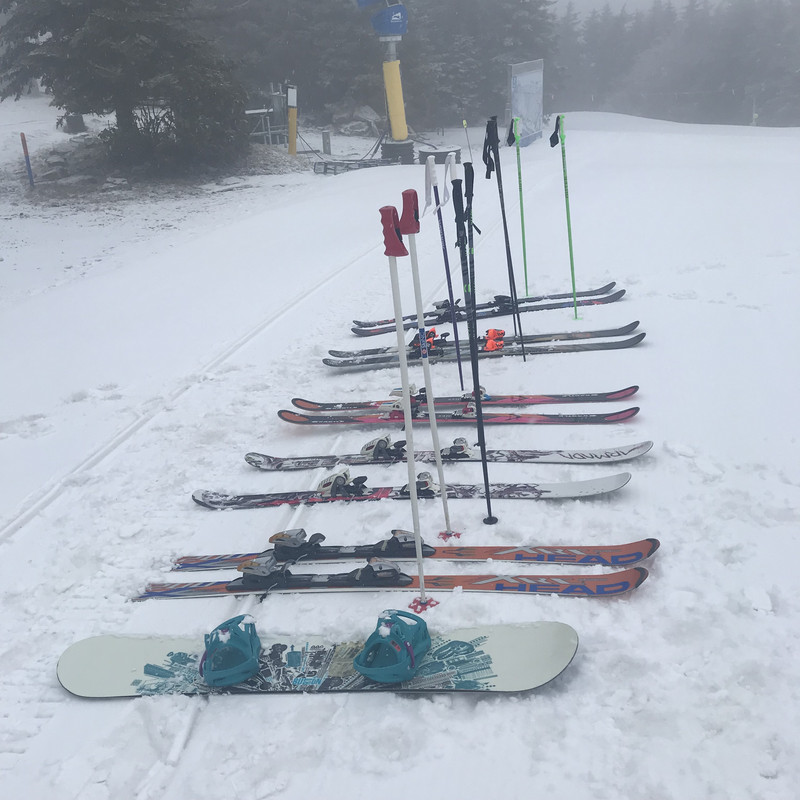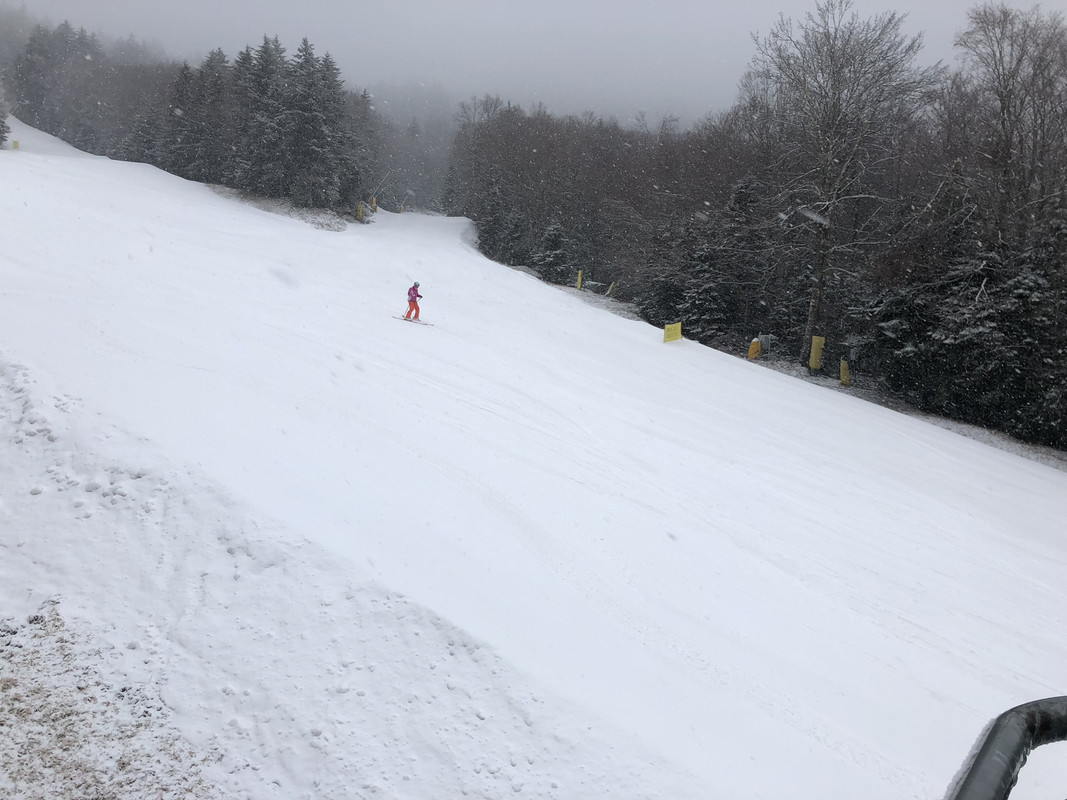 Thank you Mike and SkiSE for making the weekend so fun and for over the last 11 years giving me a set of friends who have changed my life both winter and summer. If it weren't for friends on the message board I'm not sure if I would still be skiing and certainly not as well (and probably saved my marriage by keeping Bultco from trying to teach me! Lol). I love the new logo and will proudly wear it along with all the old gear! Can wait until next year!