Bansko is a budget destination for Europeans. Lift ticket about $30.00. I'm here in Greece visiting family, and was 2.5 hours away so did a day trip yesterday. This weekend I'll be hitting the local mountains, even cheaper, lift tickets under $10.00. Bansko hosts the men's world cup next weekend. Preparation: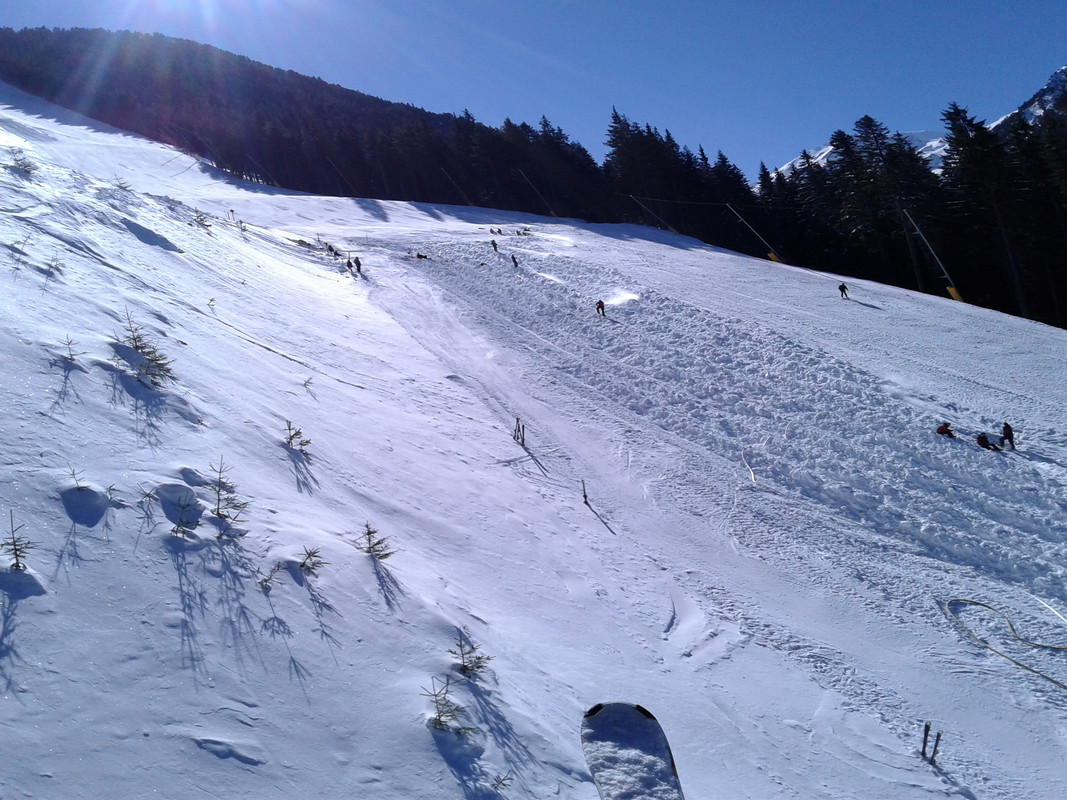 The surface is a very smooth carpet of frozen granular. I know because I skiid down the top half not realizing it was forbidden and had to take a short walk to get off the slope. I did not lose my ticket.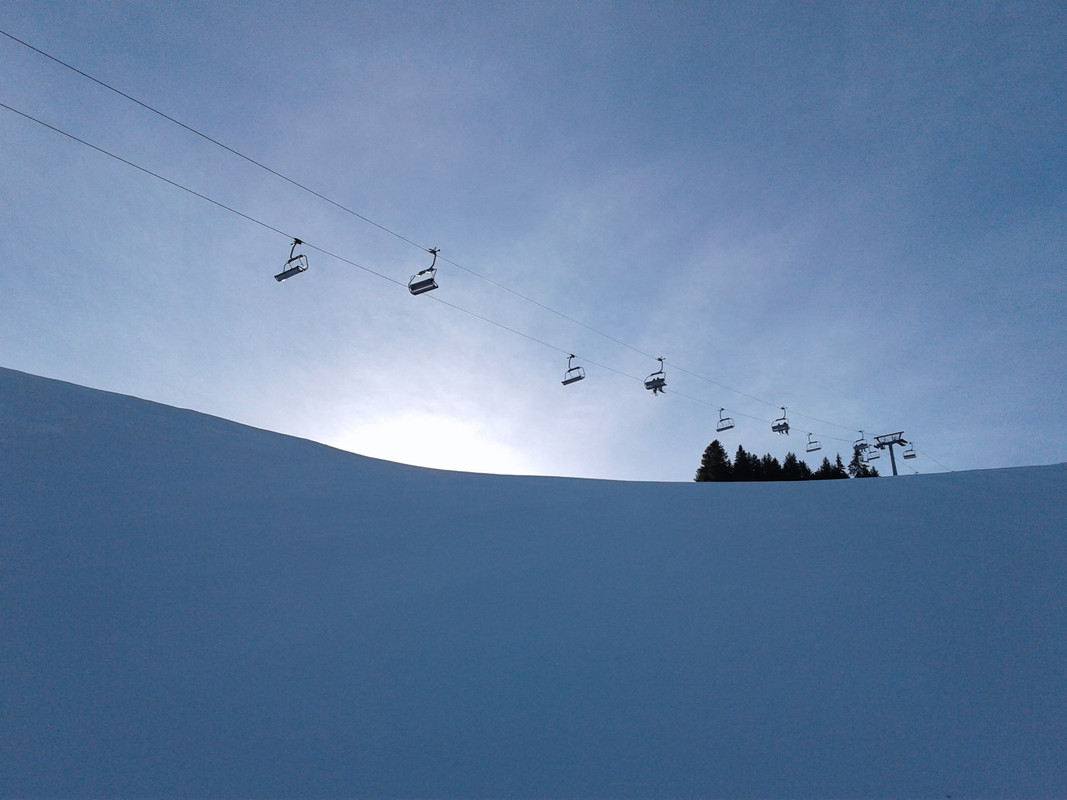 The stands can be seen in the following image: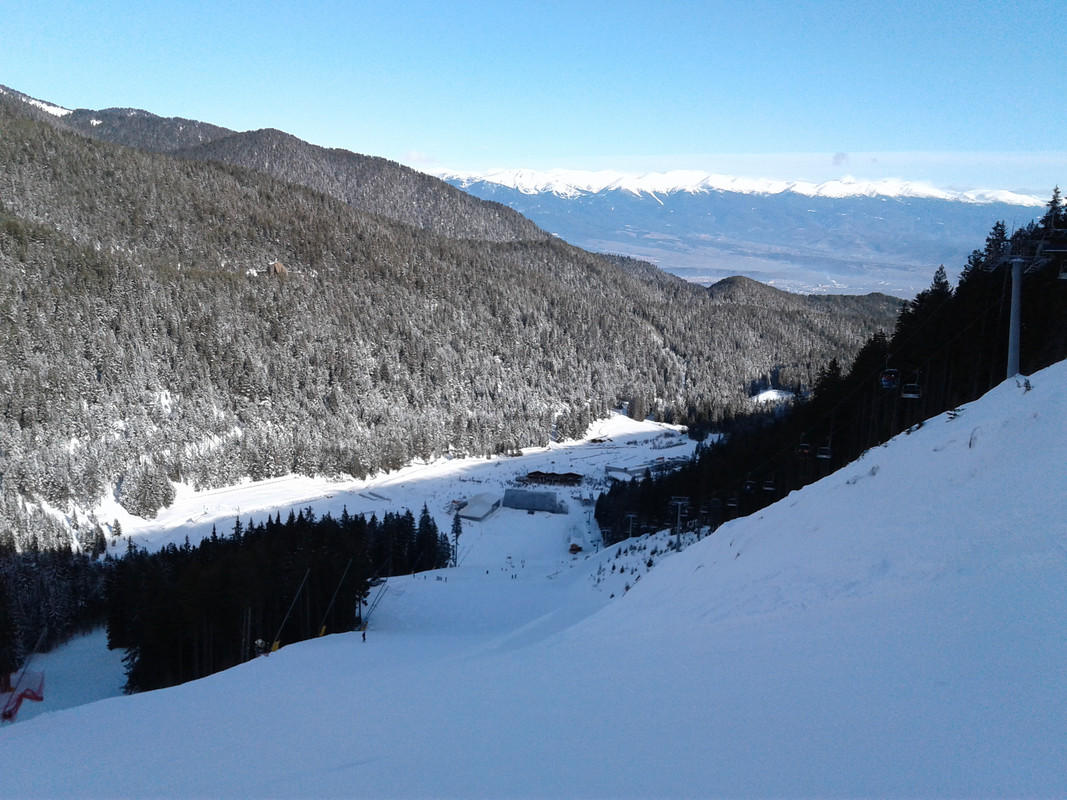 The slopes were nicely, groomed, some moguls available, (although besides myself I didn't see anyone on them), some nice off-piste areas. Some parts closed due to Avalanche danger.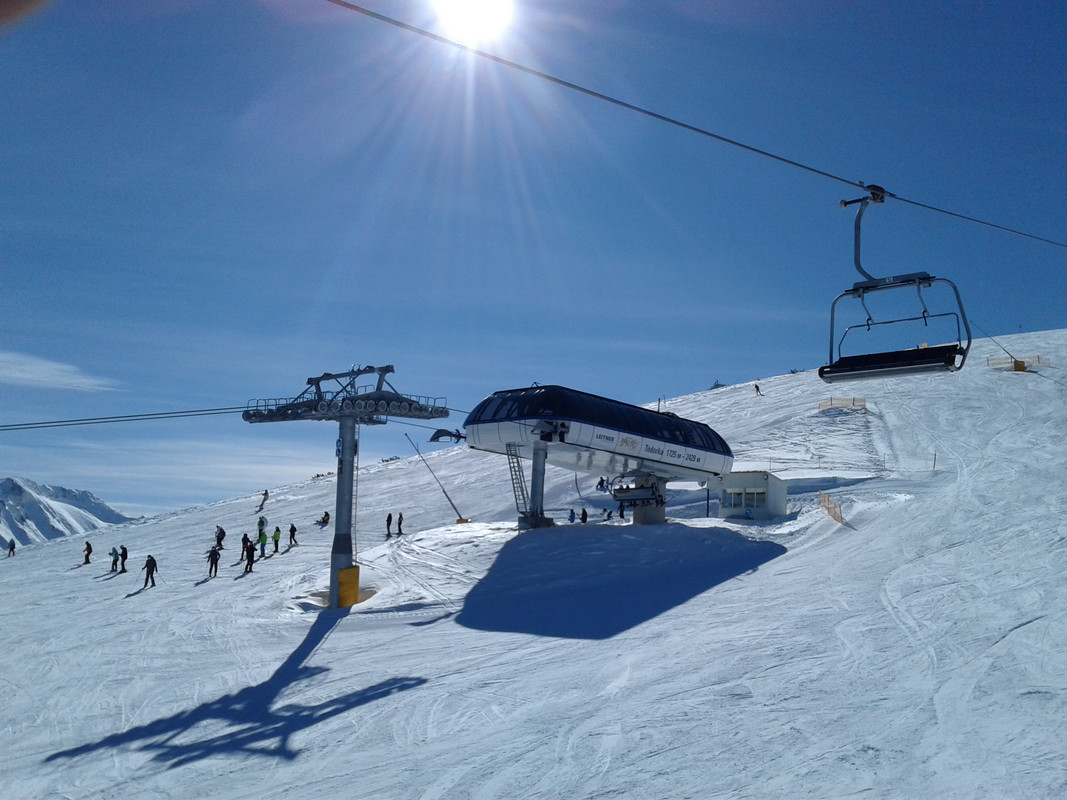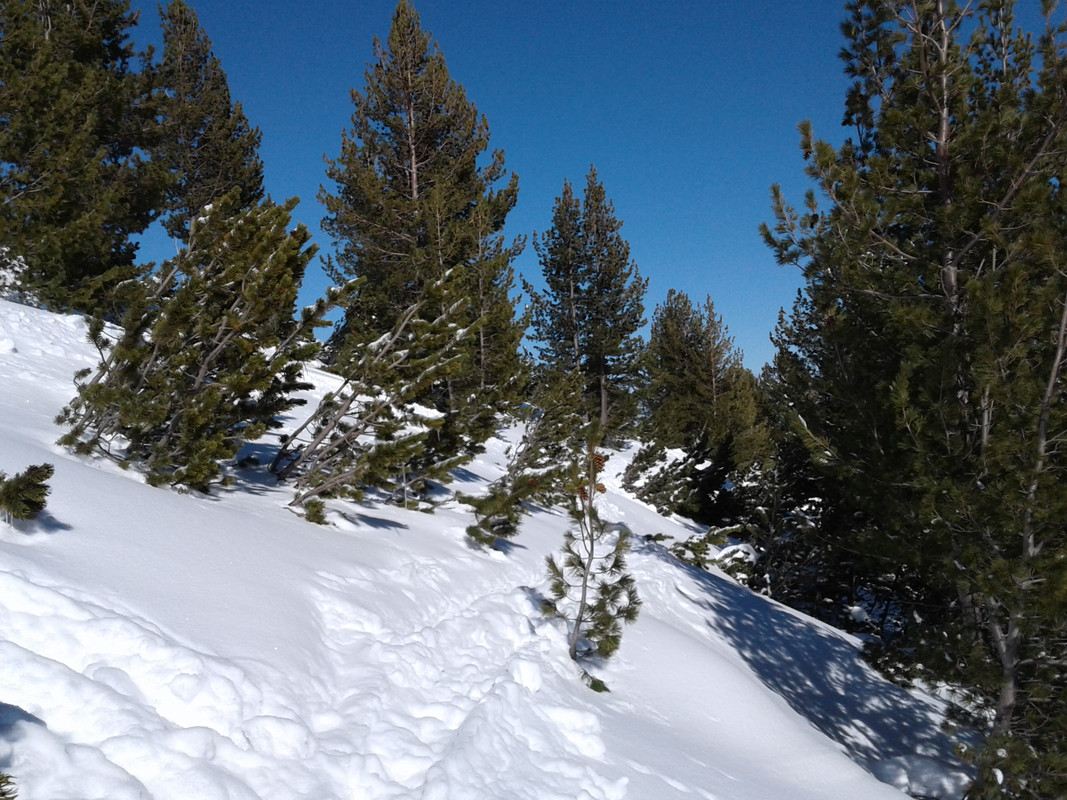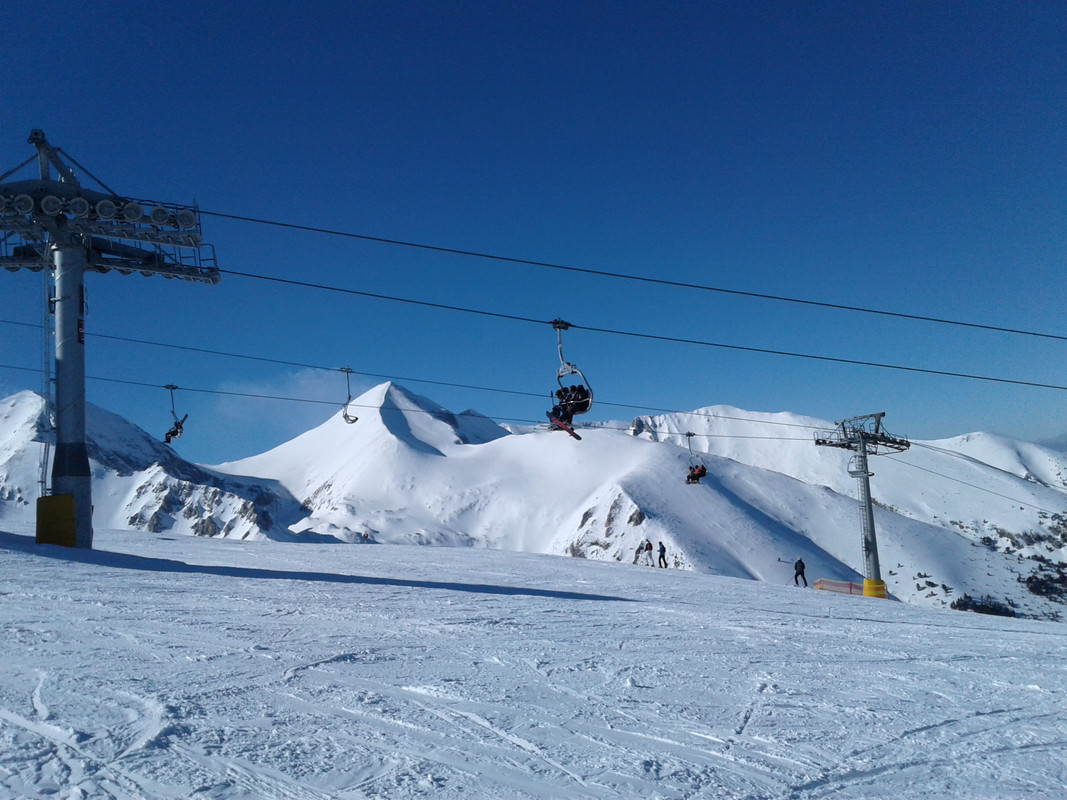 How can I add a video (from my Android phone)?