It was another great year at Snowshoe for the summit! Captain, Pink, ODB, MCK and I drove up from Charlotte Friday morning. It was already snowing off and on before we got to the West Virginia border. We definitely took that as a good sign! We hooked up with Bazinga & his wife in Marlinton and were on the snow by 2pm.
The mountain was in great shape. 4 inches of snow had fallen overnight and it was still snowing off and on (pretty heavily at times). It's amazing how different it looked from the webcams on Wednesday! Anyways, we hooked up with Kenny for a while and then we were off to Silver Creek for the night. It was fantastic. The lines were non-existent and lots of laps were made. We hooked back up with Kenny, Mike (and his crew), Davidski and a few others. A great time was had by all (minus the double ejection tumbles, but I'll let them tell their stories if they want to). We called it a day around 8, went to dinner and then the hot tub to round out the night.
Saturday we met up in the village for the live broadcast and then we were off again. 7 total inches fell Thursday through Friday afternoon, so the conditions were great. It was a beautiful (but cold) bluebird day. We lapped around Ballhooter & Soaring Eagle for a bit before heading to the Western Territory. Unfortunately Upper & Lower Shays were casualties of the warm weather/thunderstorms earlier in the week. Cupp was very busy and pretty chopped up, so we headed to Silver Creek for the rest of the afternoon. It was EMPTY. We made a few laps at Cascade and then headed over to Flying Eagle. We lapped Bear Claw and Flying Eagle until 3 and then it was time for the hot tub before meeting up at Hoots. It was great to see lots of new and old faces at the party! Thanks to Mike for all the SkiSE swag and for putting together the event.
Sunday morning was one of the best perks of the trip, First Tracks at the Top of the World. Widowmaker was closed for Ski Racing, but Camp 99 and Sawmill were FAST and fun! Several members of our crew, myself included, set personal speed records! Getting 8+ laps in before rope drop is always a treat. We hung around for another lap or two after rope drop and then headed back to Ballhooter/Grabhammer/Skip Jack until our legs were giving out and we headed home. What a great trip, I'm already looking forward to next year!
Anyways, pics or it didn't happen: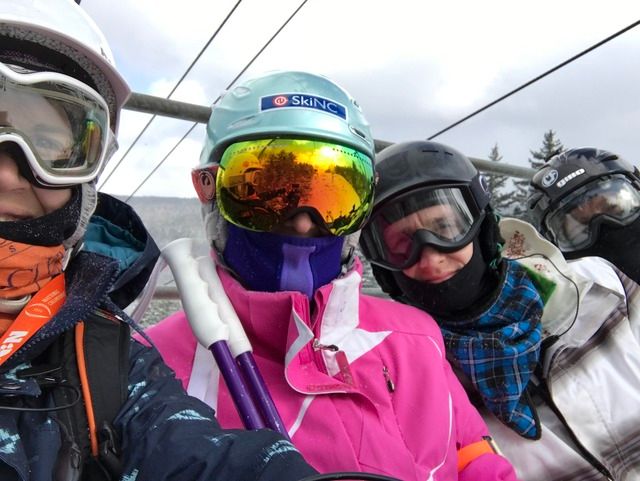 ClemsonKeri, SkiPink, MCK, & ODB
Lines weren't too bad on Friday
ClemsonKeri, MCK, Kenny
Bazinga & MCK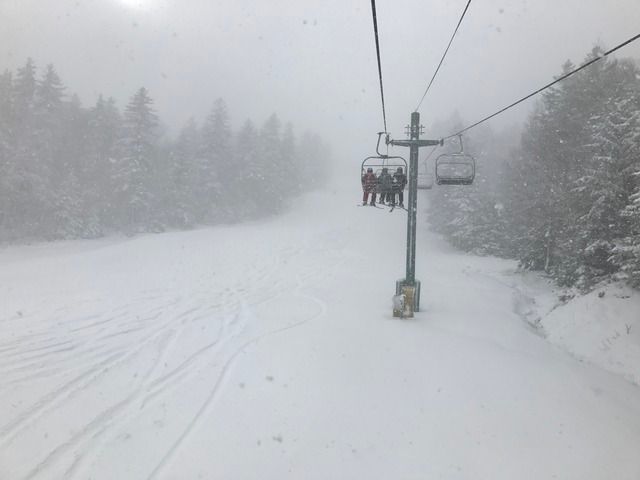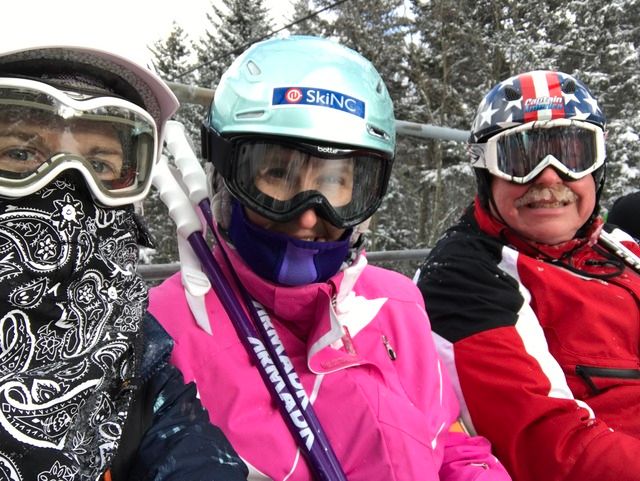 CK, Pink, & JeffryC aka the Captain!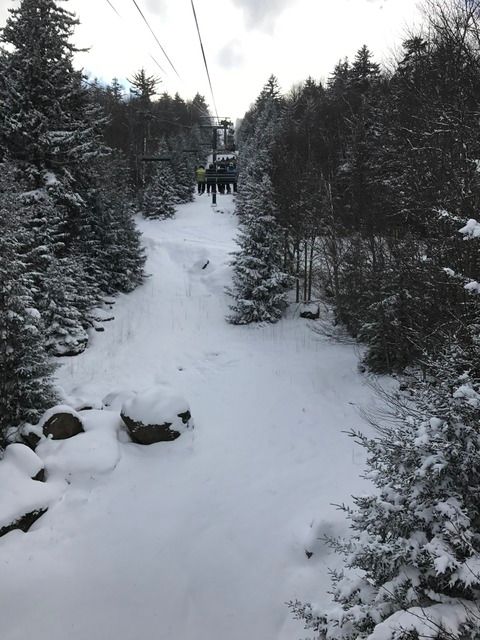 Pink & Steve
Hot tub time!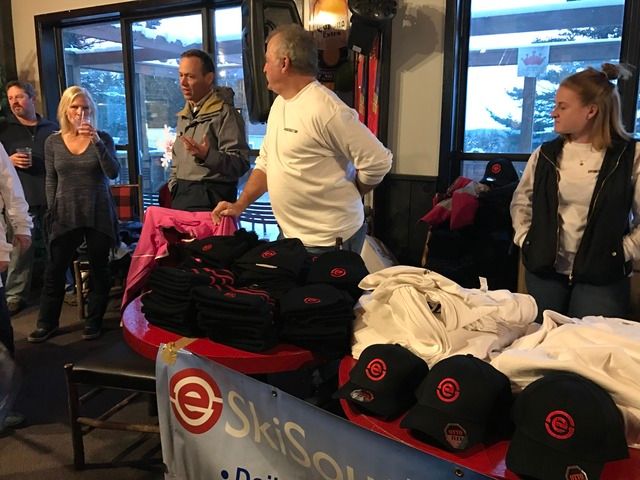 Mike & the table of swag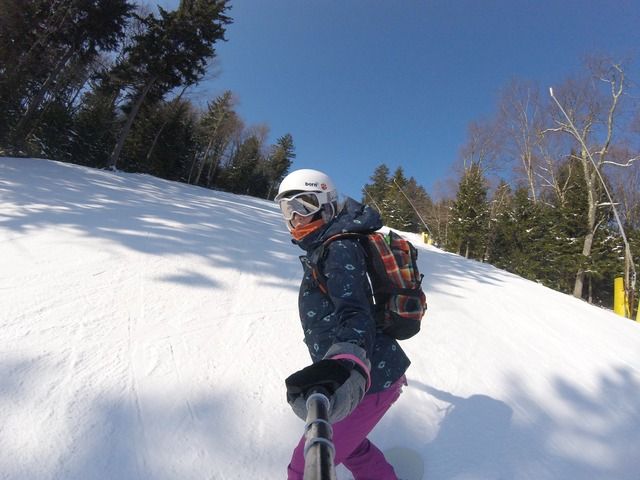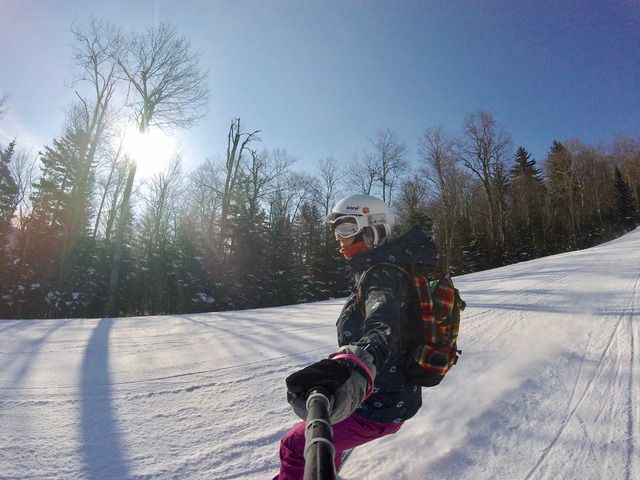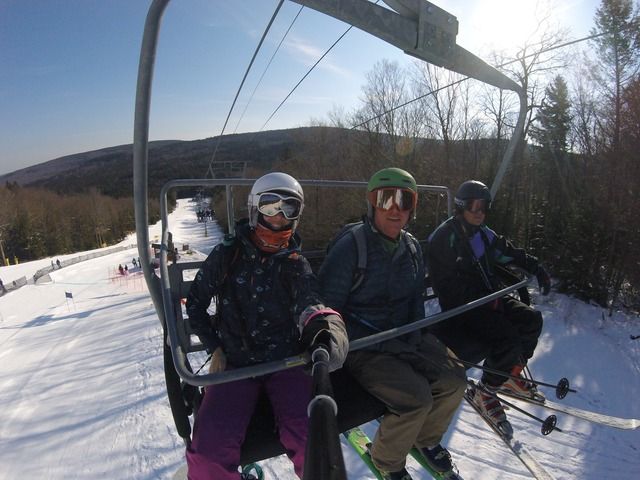 And of course I had to post proof of my new top speed!
Everyone else, feel free to post all of your pictures from the weekend here!